BOOK US
FOR YOUR
NEXT
CORPORATE
EVENT
Call us for a free quote of your event
EXPERIENCE FOOD YOU'LL LOVE
FROM A MENU YOU CHOOSE
OUR SPECIALTIES
PERFECTED BY US, TAILORED TO YOU
CORPORATE CATERING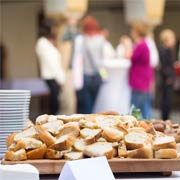 WEDDING VENUE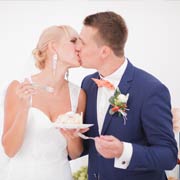 SOCIAL FUNCTIONS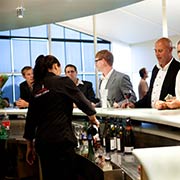 TAURANGA VENUE

OUT
CATERING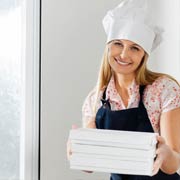 ENQUIRE TODAY
WE CAN'T WAIT TO HEAR FROM YOU
TESTIMONIALS
WHAT ARE OUR CUSTOMERS SAYING ABOUT US?
Thank You Classic Cuisine, your food was excellent the venue was great, and the assistance from your team was outstanding.

From the time we started planning our event in February your team was outstanding. Your team were always available to help with any enquiry or request we had. Everyone was incredibly dedicated and focused on helping us achieve our goals.

The New Zealand First Party held it's 2018 AGM and convention at the Tauranga Racecourse in September, with the help of the team from Classic Cuisine the weekend was a complete success.
I would recommend this venue to anyone that is looking for a place to hold an event, party or celebration. I can not speak highly enough of the entire team at Classic Cuisine who helped make our weekend special!

We've been holding our annual shows at the Racecourse for a number of years and have always been impressed by the friendly professionalism of Classic Cuisine staff – communication and management availability is fantastic which makes any problem-solving easy, even while the show is taking place. Nothing is too much bother and knowing there's a helpful attitude when we have a question makes our list of tasks that bit easier too.
Good morning Stacey and Bev,

On behalf of the Autotrail Owners Club of NZ I would like to express our sincere thanks for facilitating our Rally weekend of the 26th to 28th October 2018.
It all turned out spectacularly well. And this was in no small part due to the attitude and approach taken by you both in getting everything right for us.
The set up of the Fairway Lounge over the weekend, and including the layout changes for our different sessions was handled perfectly.
All my dealings with you both were handled very professionally, and I was always left with the view that nothing was too much trouble.
You both worked really hard to make it the success that it was.
The food was delicious, and the drinks and service excellent.
So I would have absolutely no hesitation in recommending Classic Cuisine and you both to any potential user of the facility.

Thank you for your efforts.
"Thanks to Stacey, Bev and the Classic Cuisine team for helping to make our day a success.
You were great to deal with and always so helpful and the food was fabulous! We will definitely be back."