PROUD WINNER OF THE
NZ WEDDING INDUSTRY AWARDS
'OUTSTANDING CATERER' 2015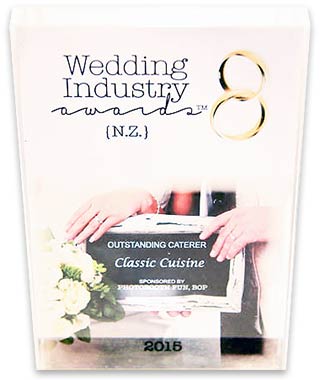 BOOK US
FOR YOUR
NEXT
CORPORATE
EVENT
Call us for a free quote of your event
EXPERIENCE FOOD YOU'LL LOVE
FROM A MENU YOU CHOOSE
MEET OUR AWARD WINNING TEAM
WEDDING INDUSTRY AWARDS
Classic Cuisine has been awarded the Most Outstanding Caterer for BOP, in the 2015 Wedding Industry Awards.
Whether a wedding, dinner, celebration, conference, function or venue space, Classic Cuisine can do it all.
OUR SPECIALTIES
PERFECTED BY US, TAILORED TO YOU
CORPORATE CATERING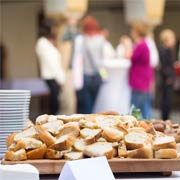 WEDDING VENUE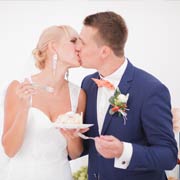 SOCIAL FUNCTIONS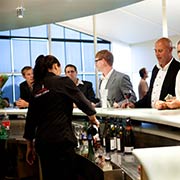 TAURANGA VENUE

OUT
CATERING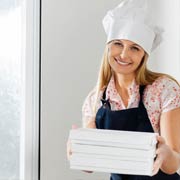 ENQUIRE TODAY
WE CAN'T WAIT TO HEAR FROM YOU
TESTIMONIALS
WHAT ARE OUR CUSTOMERS SAYING ABOUT US?
Any misgivings we had regarding the hosting of the Orchid Councils Judging Seminar were dispelled when we arrived on the Friday to find the Sir Tristram Lounge all laid out for us. All we had to do was arrange the plants. And it only got better, the morning and afternoon teas, lunches and the dinner were superb.

Many thanks to Kathrine, Bev, Michelle, for providing such a wonderful forum for this event.
On behalf of the Organising Committee please accept our grateful thanks for all the hard work you and your team have done toward the convention. Thank you for sorting the workshops early morning shoot and making the whole convention run so smoothly. It has been a pleasure working with you.

The serving staff were well organised and worked well, always polite and courteous throughout the five days, and also on Saturday night to make it such a hit. Comments RE the food for the banquet was each table had their food served quickly and it reached each table hot, it was plentiful with a good selection and tasty.

It is hard to believe it but two years of work is over and the convention 2015 is now a wonderful memory! Many people who have attended conventions for over 25 years said it was the best ever!
A very big "Thank you" for such a well-run and organised weekend for the Judging Seminar. The catering couldn't be faulted, the goodie bags, the seminar itself and of course, you even managed to organise lovely weather.

So to all of the organising committee, thank you again. There is such a lot of work involved in events such as this and so much is unseen by those of us attending. I just wanted you to know how much we appreciated all you did to make the Seminar successful, not only for being informative but enjoyable too.
The food was honestly perfect and the staff were even better, we had a fantastic day and loved every minute of it.

I also really appreciated the staff including Katherine coming out the day before so I could get my head around how it would work- that was awesome.

Thanks so so much- we would love to use your company again sometime